VANCOUVER, British Columbia, March 09, 2023 (GLOBE NEWSWIRE) — Central Iron Ore Ltd. (CIO – TSX.V) ("CIO" or "the Company") is pleased to announce results from the February 2023 Diamond drilling programme at its Endeavour prospect at the South Darlot Gold Project.
Endeavour Highlights
23ENDD001: 2 meters @ 42.23 g/t Au from 47 metres
23ENDD002: 1.8 meters @ 75.2 g/t Au from 49 metres
Endeavour Diamond Drilling
CIO completed a two hole PQ Diamond drilling programme of 134.6 metres at the Endeavour prospect on mining licence M37/631. The programme was designed to collect a representative ore sample of the deposit for comminution test work. A total of 60 kilograms of material is required to complete the comminution test work, which necessitated two PQ diamond core holes be drilled targeting known mineralisation in hole 22ENRC017.
Gold mineralisation at Endeavour is associated within a 1 to 2 metre (Figure 1 & Figure 2) wide laminated quartz vein which contains minor accessory sulphides including pyrite and traces of galena, sphalerite and chalcopyrite. The vein is hosted within an intermediate volcanic sequence. A super-high-grade domain exists at vertical depths between 20 to -45 metres. At this depth there is a sharp, 5 to 10-fold increase in gold metal coincident with the transition from complete to partial oxidation of the host rock. In this domain, iron oxides and traces of chalcocite and covellite also exist.

Figure 1 Gold mineralisation associated with the narrow quartz vein in 23ENDD001, with heavily sheared, altered hangingwall contact containing minor quartz.
https://www.globenewswire.com/NewsRoom/AttachmentNg/2283ef68-c3c6-4785-8d6d-a7bc46b57382

Figure 2 The Endeavour Vein as seen in PQ Diamond core from drillhole 23ENDD002.
https://www.globenewswire.com/NewsRoom/AttachmentNg/56c8966c-f093-418d-8518-4706207f8aee
The results of the drilling program at Endeavour have been largely positive. This campaign of drilling has provided further evidence that mineralisation is bound within the laminar, sulphide bearing quartz vein. Bonanza grades are bound to the transitional zone, where there is evidence of sulphide oxidation but with the minor occurrence of sulphides. Sufficient sample was collected for comminution test work.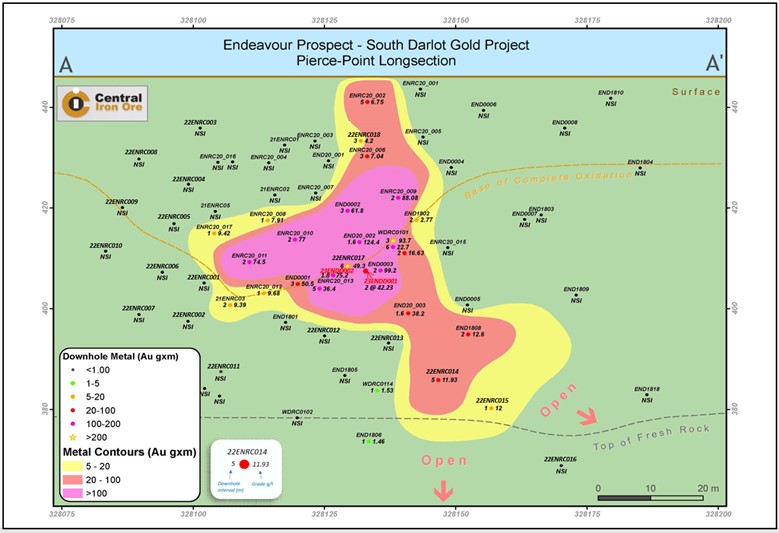 Figure 3 Pierce-point long section updated with recent diamond drilling program (recent drilling highlighted in red)
https://www.globenewswire.com/NewsRoom/AttachmentNg/9448cbd4-70dc-4dd4-9390-abe793208663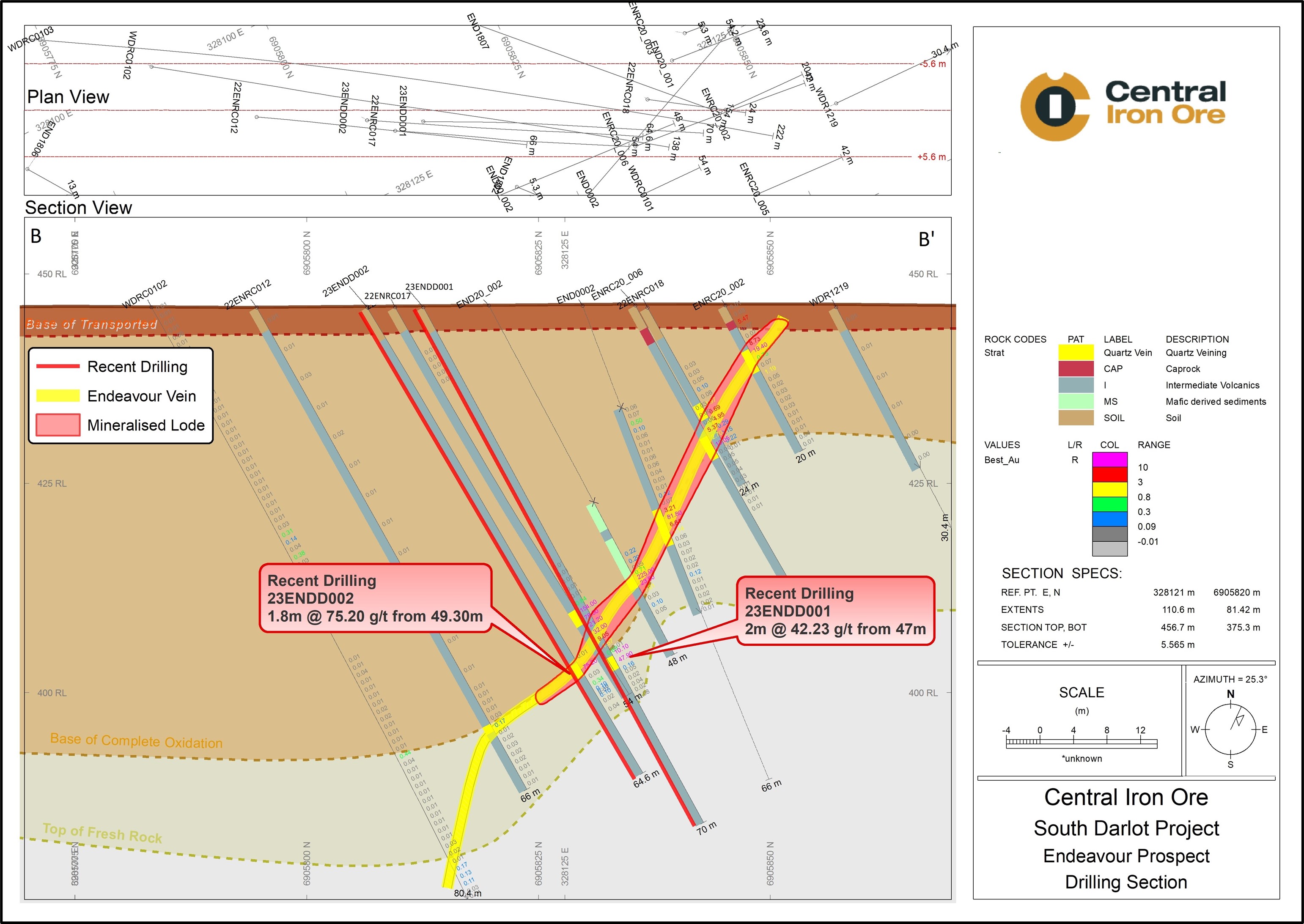 Figure 4 Cross section through the Endeavour deposit.
https://www.globenewswire.com/NewsRoom/AttachmentNg/54cdd3a0-7583-44c9-bb1e-f2087b5f2927
Table 1 Drill hole details and significant intersections from the 2023 Diamond drill programme.
Hole ID
Dip
Azi
Collar Position
Significant Mineralised Intercepts
Comments
X
Y
Z
From(m)
To(m)
Interval (m)
Avg. Grade (Au g/t)
Metal (g*m)
23ENDD001
-62
70
328119.00
6905812.00
446.00
47
49
2
42.23
84.46
0.3m @ 10.1 g/t of sheared, heavily weathered, oxidised andesite with 5% quartz veining on HW contact, QV was 1.7m @ 47.9 g/t.
23ENDD002
-59
64.6
328116.00
6905806.00
446.00
49.3
51.1
1.8
75.20
135.36
1.8m QV intersected at 49.3m, no "smearing" of grade found in HW or FW
Coordinate system: GDA94 UTMZ 51
Significant intercepts have been calculated using a cut-off grade of 0.8 g/t with a max. of 2m internal dilution.
Metallurgical Test Work
CIO have commissioned a suite of studies required to meet Western Australia Department of Mining Industry Regulation and Safety (DMIRS) requirements to commence open pit mining at Endeavour. These studies include waste rock characterisation, a hydrogeological and a metallurgical programme.
From the December 2022 RC drill program, sufficient sample was collected to start metallurgical test work. This included gravity and leach recoveries, rheology, and grind size establishment. This test work is underway and being supervised by JT Metallurgical Services.
Core from the two PQ diamond holes were halved and sent for comminution test work at Auralia Metallurgy in Midland, Perth. This work also is being supervised by JT Metallurgy.
CENTRAL IRON ORE LIMITED
SOUTH DARLOT GOLD PROJECT (Western Australia)
The Company's South Darlot Gold Project area is located approximately 320km northwest of Kalgoorlie in Western Australia and includes:
The British King Mine has now reverted to 100% beneficial ownership by the Company which is National Instrument 43-101 – Standards of Disclosure for Mineral Projects ("NI43-101") compliant. The British King Mine is 5km southwest of Red 5 Limited's Darlot Mine. The British King Mine is currently in care and maintenance. CIO is registered on title for 49% and has received signed transfer forms from BK Gold Mines Pty Limited to Central Iron Ore Limited for the transfer of a further 51% interest as agreed.
The registration of unencumbered title of that 51% interest is being delayed by Silverstream SE22, who provided funding to BK Gold Mines Pty Limited to fund their acquisition under the Tenement Acquisition Agreement. Silverstream SE22 has refused to remove the caveats which prevents registration of the transfers. CIO has commenced action in the Supreme Court of Western Australia to have the caveats removed.
A number of tenements which are subject to a joint venture with subsidiaries of Red 5 Limited ("Red 5"), details of which are set out below, in which CIO has earned a 70% interest.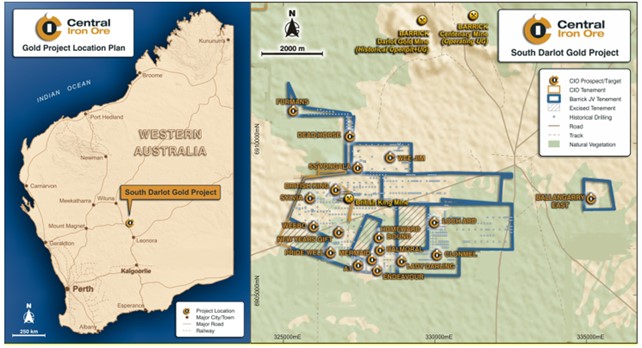 Figure 5 Locality map of the South Darlot project.
https://www.globenewswire.com/NewsRoom/AttachmentNg/56e3b748-6679-4f10-96ef-05e06c81b09b
RED 5 JV Project (Formerly Barrick Joint Venture Project)
The tenements set out in the table below ("Red 5 JV Tenements") are the subject of a joint venture between a fully owned subsidiary of the Company and subsidiaries of Red 5 Limited ("Red 5 JV") and are situated southwest of Red 5's Darlot gold mine and are contiguous with CIO's current holdings in the area. The Red 5 JV Tenements are detailed below.
Table 2 List of South Darlot tenements
| | | | |
| --- | --- | --- | --- |
| Project | Tenement | Status | Area (ha) |
| Barrick JV | M37/421 | Granted | 381 |
| Barrick JV | M37/552 | Granted | 200 |
| Barrick JV | M37/631 | Granted | 776 |
| Barrick JV | M37/632 | Granted | 595 |
| Barrick JV | M37/709 | Granted | 98 |
| Barrick JV | M37/1045 | Granted | 90 |

QUALIFIED PERSON
Mr. Andrew Bewsher who is a Member of the Australian Institute of Geoscientists and has compiled the information within this report relating to the diamond core drilling. Mr. Bewsher has sufficient experience relevant to the style of mineralisation and type of deposit under consideration and to the activity currently being undertaken to qualify as a Competent Person as defined in NI 43-101. Mr. Bewsher approves the release of this information.
On behalf of the Board of Directors
CENTRAL IRON ORE LTD.
"David Deitz"
____________________________
David Deitz, CEO
For further information, please contact:
www.centralironorelimited.com
Investor and Media Inquiries:
Direct: +61 2 9397 7555
Email: info@centralironore.com
Neither the TSX Venture Exchange nor its Regulation Services Provider (as that term is defined in the policies of the TSX Venture Exchange) accepts responsibility for the adequacy or accuracy of this release.
Cautionary Note Regarding Forward-Looking Statements
This news release contains forward-looking information within the meaning of Canadian securities laws. Although the Company believes that such information is reasonable, it can give no assurance that such expectations will prove to be correct. Forward-looking information is typically identified by words such as: believe, expect, anticipate, intend, estimate, postulate and similar expressions, or are those, which, by their nature, refer to future events. The Company cautions investors that any forward-looking information provided by the Company is not a guarantee of future results or performance, and that actual results may differ materially from those in forward looking information as a result of various factors, including, but not limited to, the state of the financial markets for the Company's equity securities, the state of the market for iron ore or other minerals that may be produced generally, recent market volatility; variations in the nature, quality and quantity of any mineral deposits that may be located, the Company's ability to obtain any necessary permits, consents or authorizations required for its activities, to raise the necessary capital or to be fully able to implement its business strategies and other risks associated with the exploration and development of mineral properties. The reader is referred to the Company's disclosure documents for a more complete discussion of such risk factors and their potential effects, copies of which may be accessed through the Company's page on SEDAR at www.sedar.com
ABN: 32 072 871 133