Analyst Spotlight
Mara has a strong success rate recommending biopharmaceuticals such as Galena Biopharmaceuticals (GALE) and Sunesis Pharama (SNSS). These recommendations have helped earn her +1.5% over S&P-500 and a 65% success rate of recommended stocks.
Wednesday, 23 Apr 2014
Software For Your Portfolio
VMware (VMW), the company that provides cloud and virtualization software, just delivered strong first quarter results that were in line with expectations. The Street was expecting a revenue of $1.35 billion and VMware delivered $1.36 billion and reported earnings of $199 million. Earlier this year, VMware had acquired AirWatch, adding a mobile angle to their company, and launched virtual storage software. Before the results were released, analysts were already making recommendations to BUY and HOLD VMW.
Top Financial News Stories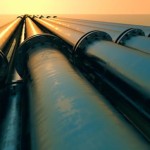 Crude oil and brent oil seem immune to the strength of the US dollar. U.S. crude inventories probably rose by 3 million barrels last week to 397.1 million, according to the median estimate of eight analysts in the Bloomberg survey.
Tuesday, 22 Apr 2014
It's Raining Oil
Halliburton (HAL), one of the world's largest oil field services companies, just topped Street expectations as its shares climbed to an all -time high on Monday. A year ago the company was suffering from charges related to the 2010 Gulf of Mexico spill, but now the company is making its way back to the top. CEO David Lesar even said, "I'm starting to feel the turn. We don't think we'll have any problem filling our frac calendar through the end of the year." Goldman Sachs analyst Waqar Syed also responded to the company's good news with a  BUY rating and a $72 price target.
Monday, 21 Apr 2014
Disappointing Q1, Or Is It?
At the end of last week, Google (GOOGL) released its Q1 report, however, Google missed Street revenue expectations and revealed a 9% decline of prices for paid for clicks on search ads, year over year. Even though analysts expected $12.3 billion in net revenue, Google still reported an impressive $12.1 billion in net revenue.
Hall of Fame/Shame
March was a rocky month for stocks, but some analysts were able to weather the storm. See which analysts received the honor of the TipRanks Hall of Fame title, and which analysts unfortunately found themselves in the TipRanks Hall of Shame this month.
Friday, 18 Apr 2014
Apple Before The Report
Just two weeks before Apple's (AAPL) Q2 reports are revealed, and the company is already the talk of the town. Top analyst Andy Hargreaves of Pacific Crest sees potential in APPL's product sales, recommending BUY APPL, while Wells Fargo analyst Maynard Um believes that AAPL will actually face some growth challenges and recommends HOLD AAPL.